11 OF THE BEST HERBS FOR OPTIMAL KIDNEY HEALTH, FUNCTION, BALANCE & KIDNEY STONES
11 OF THE BEST HERBS FOR OPTIMAL KIDNEY HEALTH, FUNCTION, BALANCE & KIDNEY STONES
11 OF THE BEST HERBS FOR OPTIMAL KIDNEY HEALTH, FUNCTION, BALANCE & KIDNEY STONES
We often associate filters with keeping important things from getting dirty or becoming contaminated. The air filters in our homes help keep the airflow coming from our furnace and central air system as clean as possible. Well, our bodies also have their own amazing filters. Our amazing and beloved kidneys contain about a million mini filters each.
Infact, By the end of the cleaning process, our beloved Kidneys will have filtered all the fluids that belong to the human body, which represents 60 to 75% of the weight of an adult body. Our Amazing and beautiful Kidneys have many responsibilities, which include cleansing our blood by filtering out excess water and unwanted waste from the bloodstream.
These organs also help regulate blood pressure, maintain healthy electrolyte levels, and produce red blood cells. A healthy diet, regular exercise, and proper hydration are elemental in maintaining healthy loving kidneys. The reality is that most of us fail to exercise regularly or eat mostly healthy foods.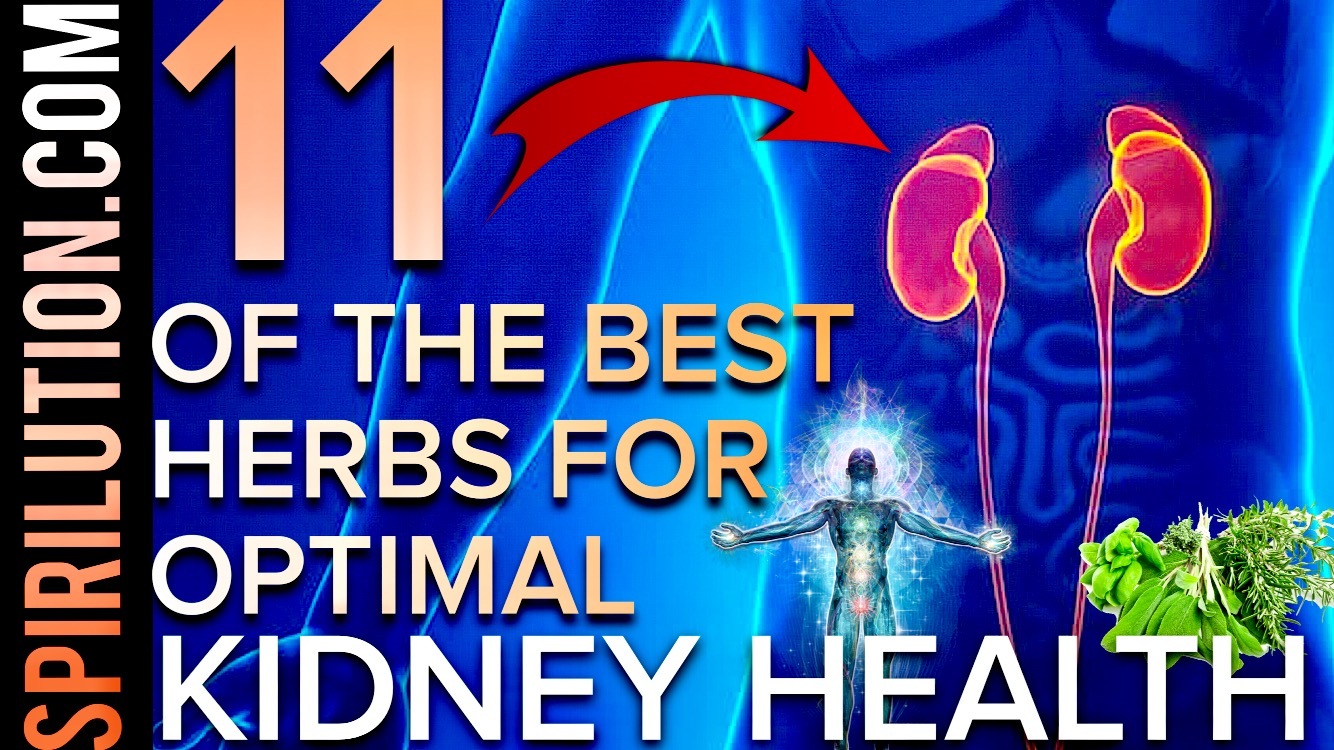 There are some natural herbs available that will help cleanse your kidneys and support optimum kidney function. Today at spirilution.com we discuss 11 of some of the best Herbs that Promote Kidney health & function:
11 OF THE BEST HERBS FOR OPTIMAL KIDNEY HEALTH, FUNCTION, BALANCE & KIDNEY STONES
KIDNEY HERB #1 = CHANCA PIEDRA
KIDNEY HERB #2 = GOLDEN ROD
KIDNEY HERB #3 = HYDRANGEA ROOT
KIDNEY HERB #4 = HORSETAIL
KIDNEY HERB #5 = CELERY ROOT
KIDNEY HERB #6 = GRAVEL ROOT
KIDNEY HERB #7 = UVA URSI
KIDNEY HERB #8 = MARSHMALLOW ROOT
KIDNEY HERB #9 = DANDELION ROOT
KIDNEY HERB #10 = PARSLEY
KIDNEY HERB #11 = JUNIPER BERRIES
Take advantage of our wide selection of herbs that the universe has provided for us to assist us within our journeys.These herbs will not only help maintain healthy kidneys, but will assist in cleansing and detoxifying them.
​