Congratulations to the winner of the $111 Give-Away!
ONGRATULATIONS!
Greetings of Peace & love.
We are pleased to announce the winner of the $111 dollar give-away.
Congratulations to the beloved soul youtube user named:
"Mrs. Castillo". Mrs. Castillo was randomly selected out of close to 500 posts!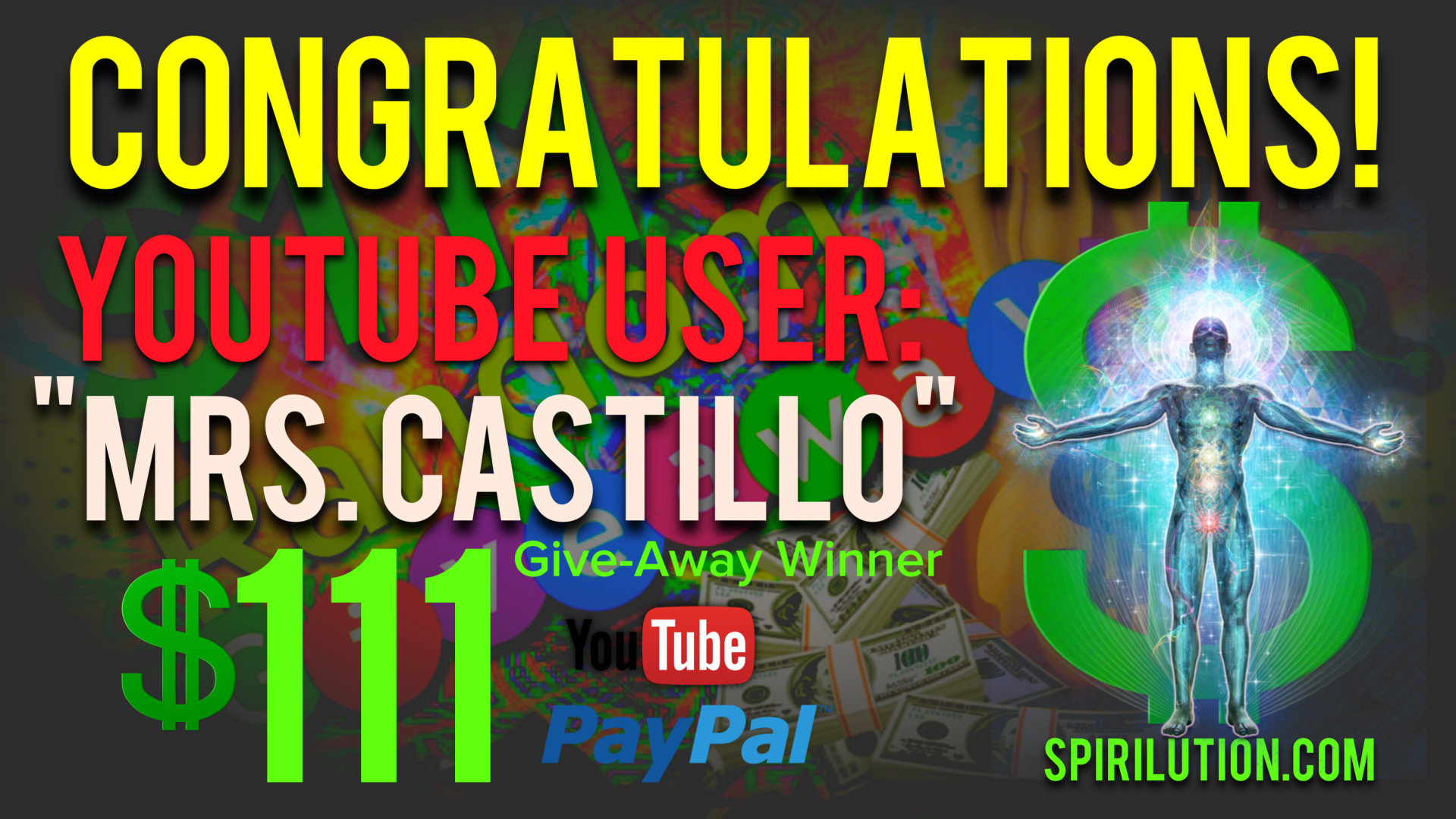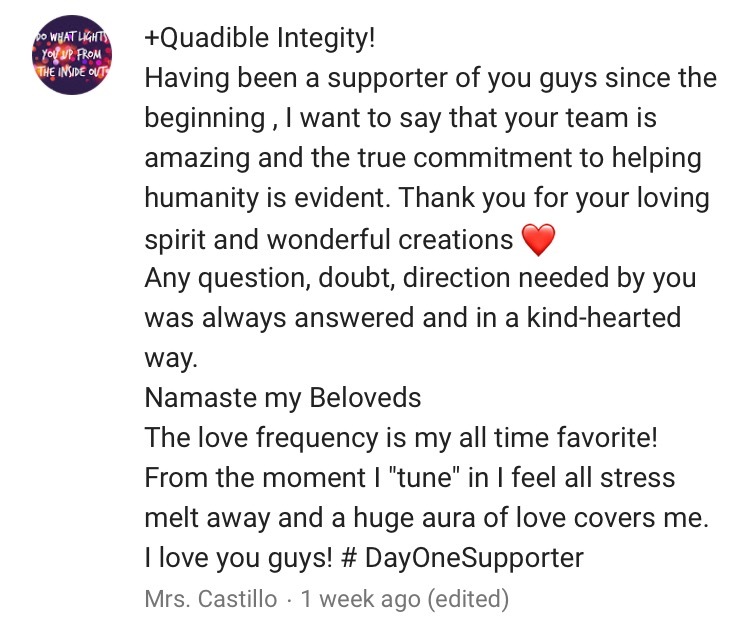 We would like to thank EVERYONE who shared there heartfelt experiences regarding
their results from using the Quadible Integrity Frequency Formulas. We will continue to
develop brand new tools to assist in helping you and humanity.
Make sure to subscribe to our quickly growing email list as we will be 
handing out more give-aways soon. By subscribing you can also be the 
first to know regarding updates, new posts etc.
We will NOT spam your email.